One of the many commonly overlooked areas on even the best custom cars and hot rods is often the interior.
Even if the original interior is still functional, many things have changed over the years. Hardcore Hot Rods can update your classic car upholstery, dash, console, seating & upholstery, headliner, and more – to reflect more modern vehicles and styles.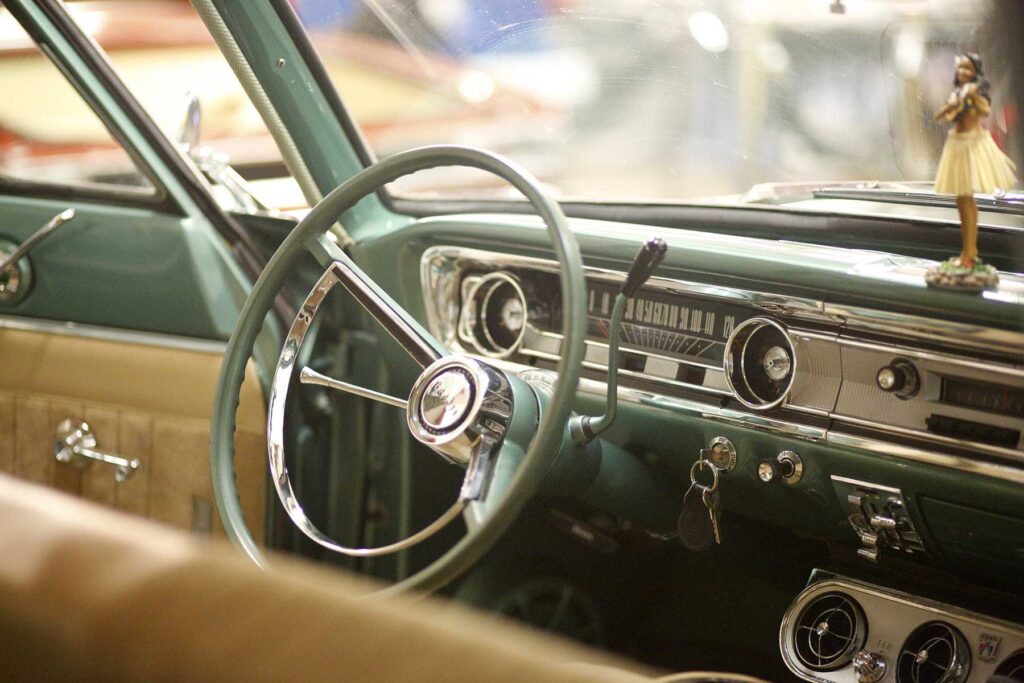 Our team can combine experience with electrical systems, car audio, and more, to provide you with a complete solution to all your custom interior needs.
---
Table of Contents
The Basics
Classic car upholstery refers to the materials and methods used to cover and protect the seats, door panels, headliners, and other interior surfaces of a vehicle. This can include the replacement or repair of the existing upholstery, as well as the installation of new upholstery to enhance the appearance and comfort of the vehicle.
The process of automotive upholstery typically involves the following steps:
Inspection and Assessment: The first step in automotive upholstery is to inspect the existing upholstery to determine the condition of the materials and identify any areas that need to be repaired or replaced.
Removal of Old Upholstery: Once the assessment is complete, the old upholstery is removed and the surfaces are cleaned and prepared for the new upholstery.
Pattern Making and Cutting: Automotive upholsterers will create patterns for the new upholstery and then cut the materials to the correct size and shape.
Sewing and Assembly: Once the materials are cut, they are sewn together and assembled to create the new upholstery.
Installation: The new upholstery is then installed on the vehicle, which can involve attaching the upholstery to the seats, door panels, headliners, and other interior surfaces.
Finishing: After the installation is complete, the automotive upholsterer will finish the upholstery by adding any necessary trim, such as piping or tucking.
Cleaning: The vehicle will be thoroughly cleaned before it is ready to be returned to the customer.
Automotive upholstery can be done with a variety of materials, including leather, vinyl, fabric, and even suede, which can be tailored to the customer's preference. Hardcore Hot Rods has professionals with extensive experience and the knowledge to properly install any new and upgraded upholstery as well as ensuring correct fit and finish.
For more information about our classic car upholstery and interior work, please contact us.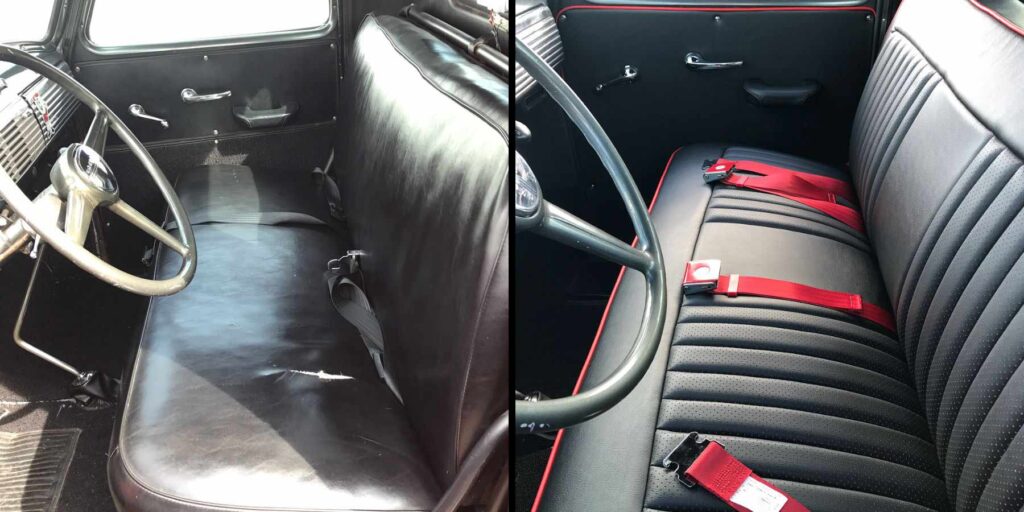 Note: HCHR has joined with Speedway Garage to bring you a premium classic car restoration experience.