Hardcore Hot Rods is here to assist with all of your classic car performance, vintage car, and hot rod performance needs and requirements. 
Our technicians specialize in all performance modifications from simple intake and exhaust mods, to top-end big block engine swaps and custom supercharger & turbocharger systems. Our fabrication abilities also allow us to modify your vehicles for intercooler installation, engine mount variables, and driveline mods including larger wheels/tires and tubbing.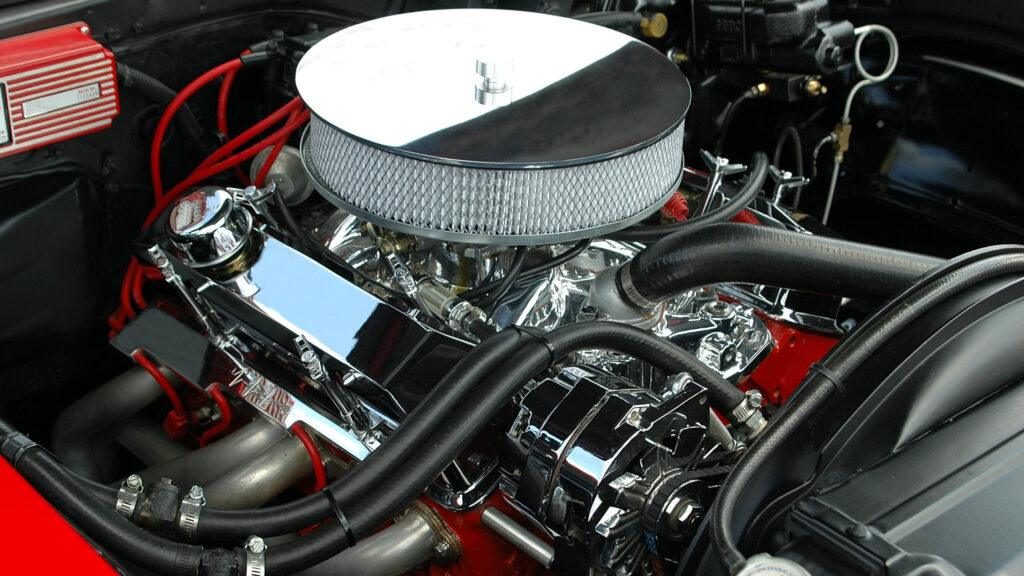 Muscle cars were designed for speed, however there are many performance upgrades that can be made to older cars to improve their power, handling, and overall performance. Popular upgrades include:
Engine swaps and crate motors: Installing a more powerful engine from a newer or higher performance model can significantly increase the power and performance of the car. This is a popular upgrade for older muscle cars and sports cars, and one that Hardcore Hot Rods is very familiar with. In many cases, customers may opt to keep their numbers-matching original engine and have us perform a variety of rebuild tasks instead of a straight swap.
Suspension upgrades: Upgrading the suspension can improve handling and stability, and also provide a more comfortable ride. Suspension upgrades can include new shocks, springs, and sway bars. This can also be a safety concern, as many people are simply not used to the underwhelming handling qualities that many stock classic cars exhibit.
Brake upgrades: Upgrading the brakes can improve stopping power and reduce braking distance. This can include installing larger brake rotors, calipers and high-performance brake pads. Many older vehicles we service have woefully inadequate drum brake systems that can be dangerous for drivers used to modern vehicle brake performance. As with suspension, braking performance is often a safety concern for classic car owners – especially if they would like to have friends or family drive their car (and many people are often shocked at the lack of braking performance.)
Exhaust systems: Upgrading the exhaust system can increase horsepower and torque, and also improve the sound of the car. This can include installing headers, high-flow catalytic converters, and a performance muffler.
Air intake systems: Upgrading the air intake system can increase the amount of air flowing into the engine, which can increase horsepower and torque. This can include installing a cold air intake or a performance air filter.
Ignition systems: Upgrading the ignition system can improve the combustion process, which can increase horsepower and torque. This can include installing a high-performance distributor, spark plugs, and wires.
Fuel systems: Upgrading the fuel system can improve the efficiency of the engine and increase horsepower and torque. This can include installing a high-performance fuel pump, fuel injectors, and an upgraded fuel management system. Hardcore Hot Rods specializes in fuel injection system retrofits and installations.
Turbocharger or supercharger: If you want it all, a turbocharger or supercharger can significantly increase the horsepower and torque of the engine. This is a popular upgrade for older sports cars and muscle cars for serious owners willing to take on a larger project, as it often involves removal of the engine for compression changes, as well as extensive body and frame work to fit the required piping and cooling systems.
Give us a call today to discuss your cars upgrade path and let us help develop a plan for your cars future, which fits both your time frame and budget. Carefully researching and planning out any upgrade by consulting our professional technicians can save you significant time and confusion down the road.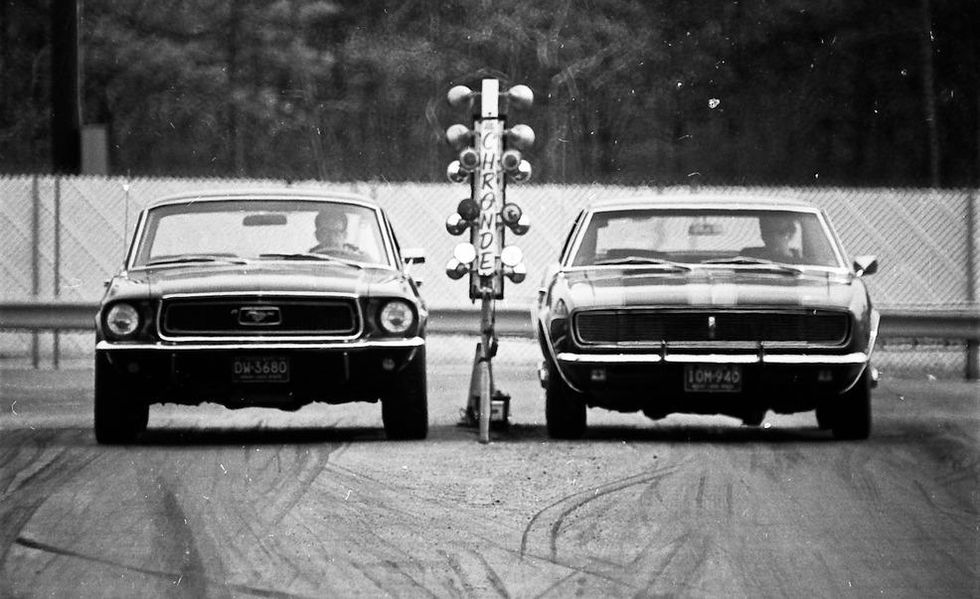 For additional information on our classic car performance services, or to schedule an appointment, please contact us.

Note: HCHR has joined with Speedway Garage to bring you a premium classic car restoration experience.